Healthy Habits
10 Movies & TV Shows to Stream as You're Social Distancing
When the news and the realities of the world are too much, turn on these light-hearted and nostalgia movies and shows.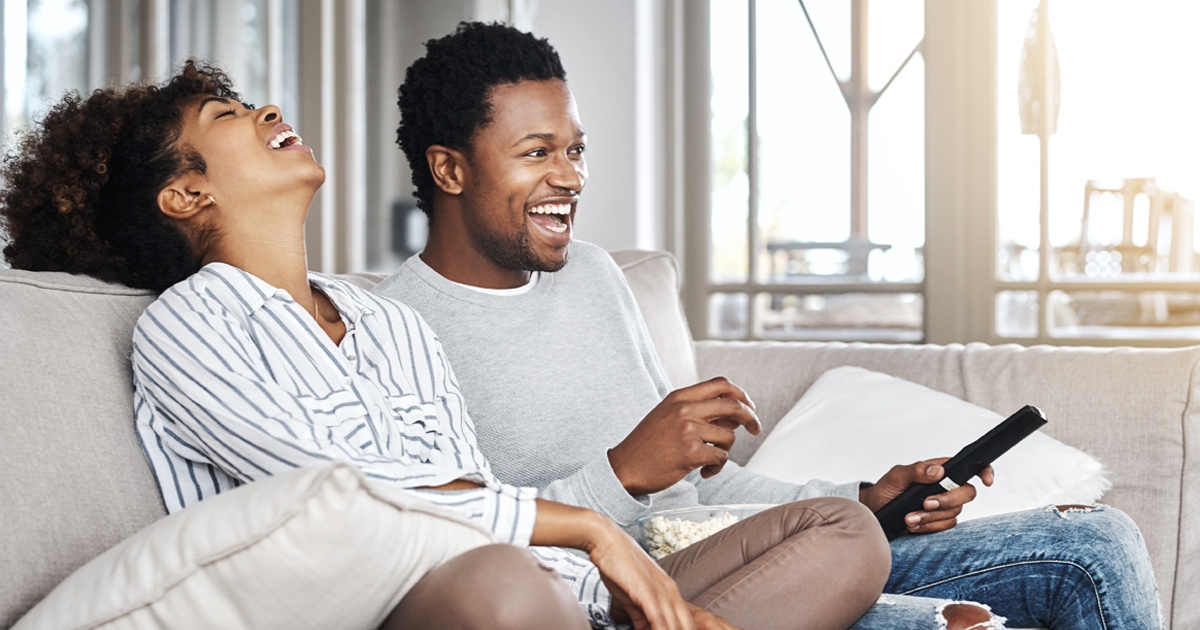 Turn on the news and all you see is the coronavirus pandemic and panic. Watching the news can leave people anxious and worried about the world around them. Thankfully, films and television have come to the rescue (like so many times before)—they always provide a means of escape from reality! I'm a big rom-com fan, and I'm known to love superhero movies. When the news and the realities of the world are becoming too much, I turn on these light-hearted and nostalgia movies and shows. They may seem cheesy, but they help keep your anxiety at bay.
HERE ARE MY TOP SUGGESTIONS:
1. Spider-Man: Into the Spider-Verse (Netflix)
For the superhero lovers out there, catch this latest installment in the Spider-Man franchise. This animated film took the box office by storm, and now it's on Netflix for you to stream!
2. The Mandalorian (Disney+)
The Baby Yoda memes graced our Twitter feeds along with this first season of "The Mandalorian." If you're a big Star Wars fan like some of the people on Peer's team, then you might want to check this one out. I mean, eight episodes are an easy binge when you're stuck in isolation, right?
3. Black Panther (Netflix, Disney+)
Another one for the superhero lovers out there! "Black Panther" took the world by storm and started a global phenomenon with "Wakanda Forever." You can stream this on Disney+, along with other movies in the Marvel franchise. (I've committed myself to watching every Marvel movie in chronological order. I'm up to Iron Man 3.)
4. High School Musical The Musical: The Series (Disney+)
As a devoted High School Musical fan, I did not want to binge this series. But one long weekend later and I'm a hopeless fan of the latest installment in the High School Musical franchise. Don't let the cheesiness and the over-the-top writing fool you. This series and the characters will wrap around your heart and leave you rooting for the characters—and the actors playing them.
5. To All The Boys I've Loved Before (1&2) (Netflix)
A chick flick, a romantic comedy, a teen romance … these movies are easy binges that you can turn on when you just need to escape from the news and the world for a night. Turn on Netflix, grab a bowl of popcorn and watch the romance between Lara Jean and Peter Kavinsky!
6. "The Office (Netflix)
Okay … I have to include "The Office" here. If you haven't watched this, go watch it now! The Office just celebrated its 15-year anniversary this past week, so why not celebrate by starting from the beginning and watching it? This beloved show will have you cackling at Michael Scott's antics, fawning over Jim and Pam's epic yet normal love story and catching up with Dwight's hilarious pranks.
7. The Great British Baking Show (Netflix)
Can baking be a hobby in this quarantine period? Of course! I'm baking some chocolate chip cookies (I may or may not have dipped into the cookie dough already.) If you like competition shows, this Netflix binge might be for you. Each show consists of three baking challenges, with 12 contestants competing for the role of "Star Baker." Plus, it's also one of those shows that you can put on the background while you get some work done.
8. Survivor (Hulu)
There is a HUGE Survivor fanbase for this long-running show—and good news! It's on Hulu! (There's even a huge fanbase right here at The Salvation Army National Headquarters!) If you enjoy competition shows like The Great British Baking Show, you'll surely enjoy this one. 20 "castaways" are taken to a remote island and are forced to live off the land with supplies for 39 days. I'll leave it there, because I'm confident it will leave you on the edge of your seat.
9. Back to the Future (Part III) (Netflix)
If you don't know this classic, go watch it now on Netflix. You'll fall in love with Marty McFly and the witty scientist Dr. Emmett Brown. Time travel, the Wild West and Michael J. Fox. What's a better combination than this 1990s movie?
10. Ferris Bueller's Day Off (Netflix)
If you want a blast from the past, check out "Ferris Bueller's Day Off," right on Netflix. This is an amazing movie to put on after a long workday. This can also kick off your binging of nostalgic movies: "Sweet Home Alabama," "Clueless," "Back to the Future" and The Golden Girls. If you love nostalgic movies and shows, start with "Ferris Bueller's Day Off!"
Originally published by Peer Magazine.